A simple guide to creating the perfect product sheet for your business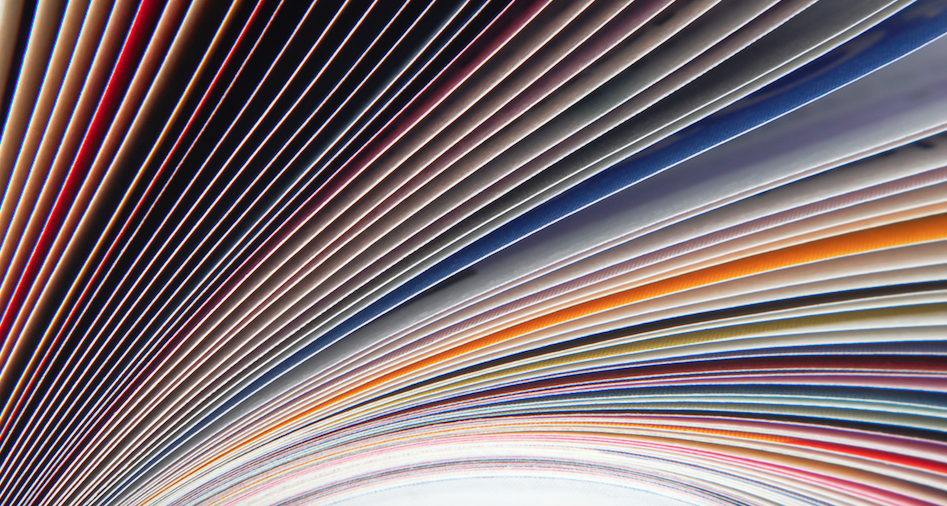 January 26, 2021
Product sheets, sometimes called specification sheets or data sheets, are often viewed as a vital piece of marketing collateral for medical device or manufacturing companies. But what exactly is a product sheet and how are you going to develop a set of beautifully branded sheets that deliver results?
A product sheet is a marketing document that gives an overview of your product or service to a potential client. Product sheets typically come in the form of a one or double sided sheet of A4 paper. They can be free standing or be bundled as part of a catalogue of products. They are a great way of giving customers the information they need to purchase your product – reducing the effort you need to make sales.
What should a product sheet include?
Your product name
Okay, you might have guessed this one already, but your product sheet should always include the name of your product., with product number if relevant. This is one of the most important pieces of information on your product sheet, so make sure it doesn't get lost. Make it big. Make it bold. Make it stand out.
A description of your product
The next thing your product sheet should include is a brief overview of your product. At this stage don't bog the reader down in detailed facts and specifications, and don't assume your reader even knows what your product is. Use this section to include one or two sentences that highlight the core feature of your product.
An image of your product
An image of your product is a great way to help customers visualise your product. Space may be at a premium on a product sheet, but an image is a great way bring your product to life and save you having to write lengthy product descriptions. If your product is more abstract, such as a service, think of including an image that depicts how you want your customers feel or be perceived when they purchase your product. Remember people use a level of emotion when making a purchasing decision, use an image to help you play on this.
Product benefits
All products are solving a problem or need for your customers. Think about what particular problem you are solving for your customer with this product and list it in this section. Does your potential customer want to reduce costs? Tell them how your fantastic machine is going to provide a solution by reducing the amount of materials used in a process.
Product specifications
Now you've included a brief overview of your product it is time for the nitty-gritty detail. Think of any information a customer might need of your product when making a purchase and include it in this section. Selling laboratory equipment? Include the dimensions so customers know if it will fit in the available space. 
Call your customer to action
Your potential customer has read your product sheet and they love your product. Great! But, what next? They want to purchase your product so don't give them any reason not to. Give them a clear next step. If your product sheet is online, include a link to where they can make a purchase. For a paper product sheet, include a clear phone number to a sales agent or add an online link with clear instructions on how they can make a purchase.
Our top tips for making your product sheet
Make a template
Your product sheets should be consistent across your product range. Spend that extra time to get your first product sheet absolutely spot on, then use it as a template for the rest of your products. Trust us, it is much easier to make one amend initially, than forty amends when a mistake is repeated across an entire range. This means it is also vital that your template fits all your products. If you know you have one particularly unusual product, for example a product with an especially large terms and conditions section, then consider leaving extra blank space on your initial template to account for this.
Keep it consistent
Keep your product sheets consistent. If you use a template, this will help with this stage. Customers like to compare products, so make it easy for them.
Don't be scared of white space
It's easy to get carried away and cram every available piece of space with facts and figures. This will just cause customers to get lost and miss the information that is vital to a sale. Be brave. Good marketing is including all the information your customer could need, brilliant marketing is knowing what information to leave out.
Stay on brand
You've spent a lot of time working on your brand, let it shine. Keep your product sheets on brand and consistent with other marketing material you provide. Product sheets are not a standalone piece of material, instead they fit into a broader customer journey and will be just one-piece of collateral your customers will receive.
Have an eye for detail
Check, check and check again! Product sheets often become the definitive source of information on your product both inside and outside the business. So, make sure they are correct. Common mistakes slip in on numbers, contact details, prices and even product images. Don't be scared to check someone else's work, and always do a final proof-read as errors have a nasty habit of slipping in during the amend phase.
Be creative
Don't be scared to be different. While product sheets are commonly just a piece of A4, we've seen plenty of businesses produce original product sheets that stick in the imagination and amaze potential customers. Innovative ideas include everything from videos to A2 product sheets that when reversed form a poster. After-all, what better way to advertise to a customer than from their very own bedroom wall?
How should I distribute my product sheet?
So, you've made your first product sheet! Brilliant! You now need to put it in the right hands to get those orders rolling in. As mentioned earlier, this can be done in several ways. A product sheet can be:
A standalone piece of paper
Bundled with other product sheets to form a catalogue
Included as an insert in a brochure (this is particularly useful if you want to include different pricing for different customers receiving the same brochure)
Placed online as part of your website.
When distributing your product sheets, it is important to consider product sheets are best used as a conversion tool for when you have a customer who has already expressed interest. They are less useful and more likely to waste resources when provided to customers cold with no prior contact.
So, use product sheets primarily as a follow-up tool. Had a great chat with a potential client at a trade-show, send them a product sheet as part of your follow-up. Had a response to your latest email campaign, email them a PDF of the product they have expressed interest in.
This will save you effort in having to repeatedly outline your product and increase your chances of conversion by supplying a potential customer with a consistent branded piece of content.
The Planer catalogue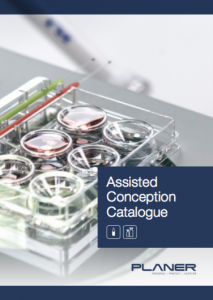 Here is just one example of the type of catalogues that we have worked on. Planer Limited, a UK manufacturing company have just launched their Assisted Conception Catalogue, which is s a collection of their product data sheets. The result is a striking, strongly branded publication which simplifies complex information.
The Richmond Marketing Consultancy works with B2B, manufacturing and medical device companies that need data sheets to help sell their products. We can use our experience to help you create the perfect product sheets for your business.