Exhibitions: Do they still have a role to play in B2B marketing?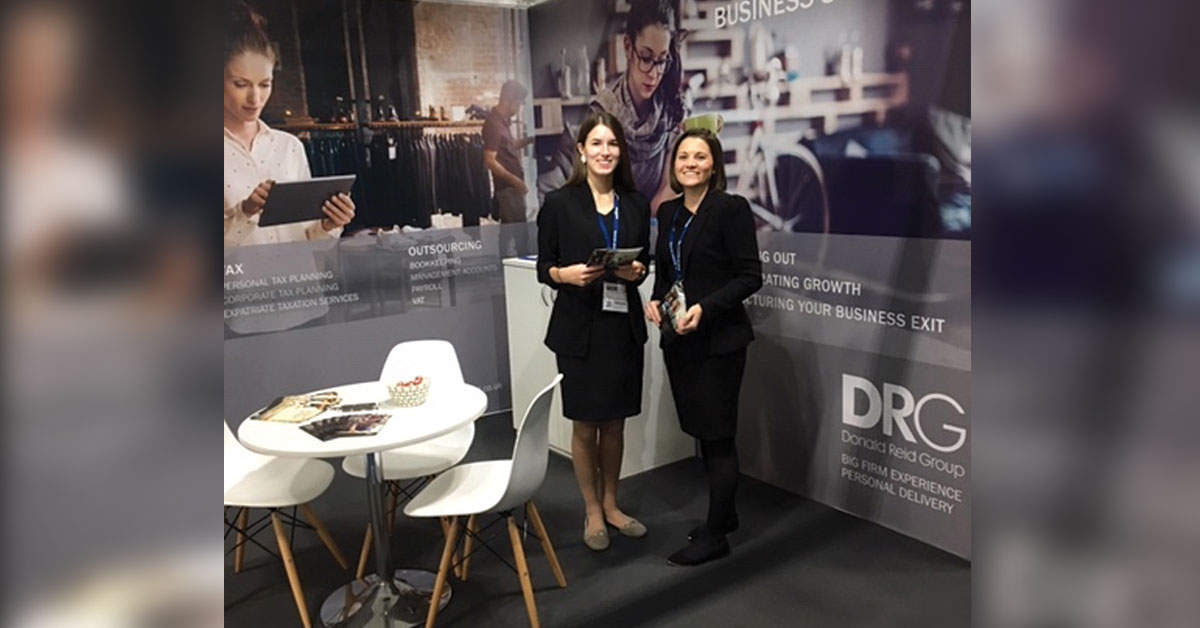 September 30, 2020
After 12 months of having to rely on virtual business development from a home office – exhibitions can seem a bit old school.
The Coronavirus pandemic sharply put the brakes on exhibitions in 2020 and the first half of 2021.  However, after 12 months of having to rely on virtual business development from a home office, many businesses will be keen to get out, network in person, strengthen their relationships with their contacts and meet new prospective clients. Why not give your 2021/22 business development strategy a boost by exhibiting at a well-targeted event?
Here's why you should consider exhibitions as part of your 2021/2022 marketing strategy?
Exhibitions take the legwork out of finding your target audience
There is nothing worse than pitching your product to the wrong audience.  However, finding the perfect audience for your marketing efforts can be difficult and time consuming. Exhibiting at the right shows, aimed at your key target segments, can yield fantastic results. You'll find a ready and receptive audience, right at your fingertips, so you can waste no time in getting into the nitty-gritty of your product and make that sale.
Exhibitions offer a personal touch
A smart website and well targeted content are brilliant tools as part of an inbound marketing strategy. But there is still nothing quite like that personal touch. Meet customers face-to-face, let your personality shine and start building that relationship. Not all customers will buy a product at an exhibition, but they will be much more responsive to your follow-up marketing efforts if they have met you face-to-face.
Exhibitions expand your network
Networking is a vital part of business development and exhibitions provide a great space in which to meet new people. If you exhibit at a trade show not only will you discover plenty of potential clients, but you will also chat to other exhibitors, share ideas and even find future partners.
Exhibitions get team members involved in your business development
Exhibitions are a full-on experience, and will often require many of your team to chip in. This should be viewed as a good thing! This gives everyone the experience of business development and it will help your team members to see the bigger picture. It will also give them vital exposure to activities and processes outside their usual roles and give everyone a sense of empowerment.
Exhibitions are short and sweet
Often lasting for just a few days' exhibitions are an intensive affair. This makes them a great use of your time. Maximise the number of people you meet and you'll quickly see the results.
Exhibitions keep you ahead of the competition
Exhibit at a show to help you not only update your own knowledge, but that of your team. At many exhibitions you'll discover great opportunities for continued professional development. Free seminars will let you update your skills, while talks from keynote speakers will expose you to thought provoking ideas. Whose knows…an exhibition may even trigger your next great business idea!
If you would like to help from an outsourced marketing agency, with over a decade of experience of organising exhibitions for B2B and professional services firms, please do get in touch with us at The Richmond Marketing Consultancy. We would be delighted to discuss your next exhibition and how it can fit into your 2021 marketing plan.